Join Mouser at Maker Faire Rome
Online Contest
Congratulations to the winners* of our Maker Faire Rome prize draw:

• Paolo M., Rome (IT)
• Simone T., Nettuno (IT)
• Denys M., Turin (IT)
• Christian F., Osnabruck (DE)
• Stefano S., Rome (IT)

*Some winners preferred not to be included in the list online.
PRIZES
2
Samsung Gear VR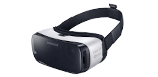 ---
Join Mouser and its partner Cypress at Maker Faire 2016 in Rome, a family-friendly place where people of all ages and backgrounds come together to show and tell what they are making, share what they are learning and have a great time. Get inspired by exciting Maker themes and discover creative projects, fascinating innovations and new products.
At our very own Mouser Stand, we will bring you some very exciting Maker topics. Find out more about the things you can discover:
WHEN:
14th-16th October 2016

WHERE:
Fiera di Roma
Via Alexandre Gustave Eiffel, 79,
00148 Ponte Galeria RM, Italy

MOUSER STAND:
Hall 7, Stand C.40

---
Grant Imahara and Empowering Innovation Together™
Special guest Grant Imahara, former host of Discovery Channel's MythBusters, will join us at Maker Faire Rome on Saturday. Make sure to secure a spot at his presentation to learn more about his cool engineering projects from the Empowering Innovation Together series.
We will showcase two inspiring projects from the Empowering Innovation Together series at Maker Faire Rome. Find out how you could create your very own superhero gadgets like in the Project Heroes and admire a 3D printed car on video. Don't miss the chance to learn more about these exciting projects first hand!
Project Heroes
Superhero fans probably dream of creating their very own gadgets. Grant Imahara and Allen Pan have actually made it happen in the Project Heroes. Over the course of a couple of weeks, they built high-tech devices based on the designs from their famous movie idols. Learn More »
3D Printed Driverless Car
The 3D printing trend is even growing, and printing an entire vehicle is actually quite a challenge itself. Mouser, working with Local Motors, 3D prints a driverless car. Truly cutting edge automotive design. Learn More »
ISS Design Challenge
The ISS Design Challenge gives you the chance to help astronauts aboard the International Space Station with a device that improves their jobs or daily life. We look forward to all your creative submissions. The winning design and concept will travel up to the ISS and be 3D printed for astronauts to use and share with the world. Learn More »
---
Experience Mouser's Virtual Reality at the Maker Faire Rome
You have probably noticed: The hype around Virtual Reality lasts unsurprisingly, and with various companies launching new or updates of their VR devices, the excitement is even growing. You haven't experienced it yet? We have just the treat for you.
Come visit us at our Stand at Maker Faire Rome because would like to invite you to experience Virtual Reality yourself – the Mouser way. We created a special short video that gives you behind-the-scenes insights of our operations. At this year's Maker Faire, we'll hand out VR cardboards that let you travel through the magic world of our Texas warehouse. Learn how every component is handled, how it makes its way through the warehouse, is packed and shipped.
---
Cypress' contribution to Maker projects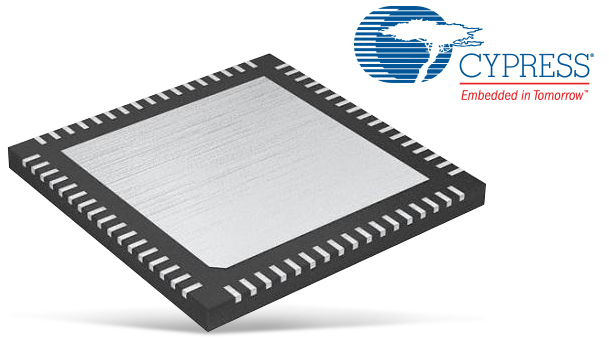 Even Mouser's partner Cypress plays a role to make Virtual Reality happen. The well-known VR headset Oculus Rift features the company's HX3 USB 3.0 Hub Controllers, which allows multiple USB-connected devices to be plugged in at the same time.
Besides this, Cypress fosters many Maker projects with the right products and tools. Come visit us and see how Cypress enables the Maker movement with open source development tools and free software.
Social Media Feed #MF16